Nancy Marin-Rojas, DDS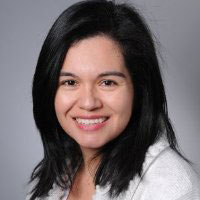 Dr. Marin-Rojas is of Colombian heritage. She graduated from St. John University with a B.S in biology before pursuing her career in dentistry. Dr. Marin-Rojas received her DDS degree from New York University in 1994 and spent one year as a general practice resident at Jamaica Hospital in Queens where she received special training in oral surgery. Dr. Marin-Rojas is a member of the New York Country Dental Society, American Academy of Cosmetic Dentistry and ADA. She serves as an attending at Jamaica Hospital where she enjoys working with the residents. Dr.Marin-Rojas has participated in numerous out reach programs through out the metropolitan area. She is a wife and a mother of three, is fluent in Spanish, gentle and caring. Her goal is "to deliver pain-free dental care for a pleasant experience".
Dr. Dasom Sophia Yu
Dr. Dasom Sophia Yu received her Bachelor of Science in Psychology from the University of Illinois at Urbana-Champaign, followed by her Doctorate in Dental Surgery from New York University. After graduating dental school, Dr. Yu completed one-year General Practice Residency at Jamaica Hospital in Queens, where she gained her training in depth in all aspects of dentistry including restoratives, cosmetics, endodontics, oral surgery, pediatrics, and emergency care. She is a member of the American Dental Association and New York State Dental Society.
Dr. Yu was born and raised in South Korea until age of 13, and is fluent in Korean.
Dr. Yu's main goal is to deliver pain-free high quality dental care with her gentle touch.